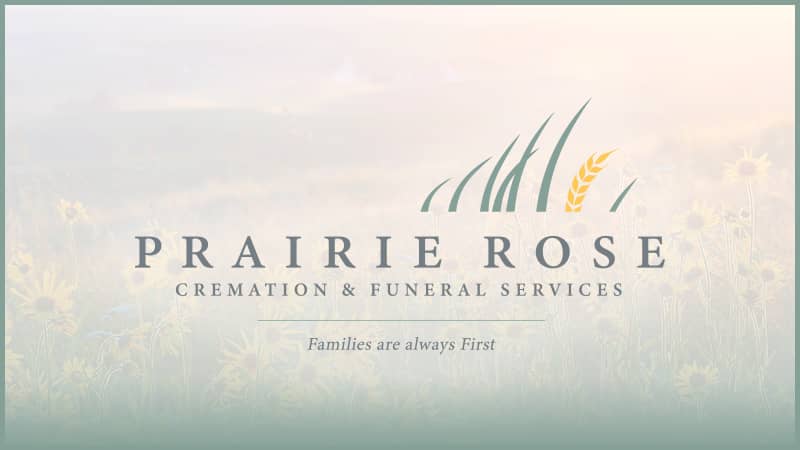 Prairie Rose Cremation & Funeral Services was founded to provide all Albertans with affordable, dignified, and inclusive options to honour and remember a loved one who has passed. With over 25 years of experience providing compassionate and mindful guidance, we have refined our process to ease the stress and uncertainty of making final arrangements for a loved one. Our model of service places families first within the context of the communities that support them.
Our process could include meeting where families wish to facilitate easy and convenient planning, and the flexibility to help you coordinate the service that will be most meaningful to your family. We focus on options for burial and cremation that allow families to honour and respect their loved one as they see fit. We believe that every family is unique and our tailored services are designed to meet your family's needs. The amount of money that is spent on a funeral is in no way indicative of how much you loved that person.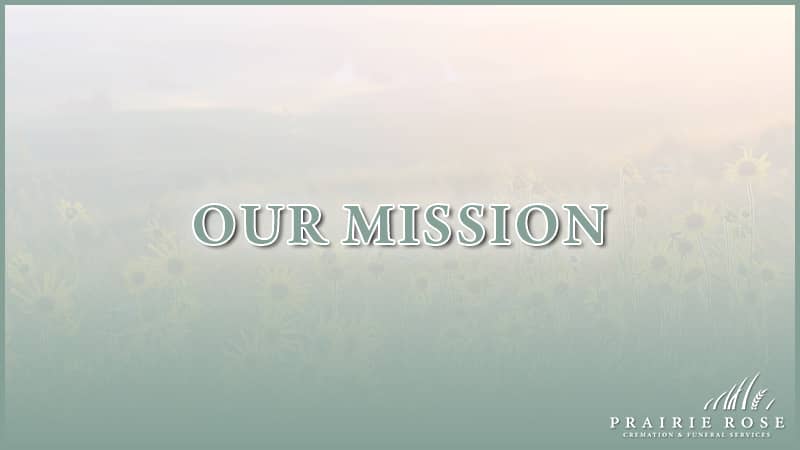 It is our mission to provide families with the highest level of professionalism, care, compassion, and service. We strive to listen to each family's needs and carry them out to the best of our ability. We wish all our families a memorable experience in a time of grief.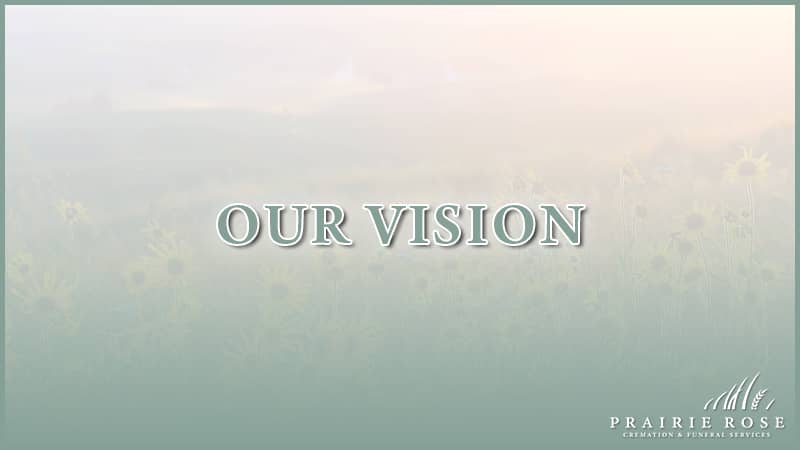 It is our vision to continue to provide the most affordable and elevated services for all Albertans so that everyone can realize their vision for meaningful and dignified burial and cremation services wherever and whenever they need them. We will continue to grow our network and enhance our services to be able to facilitate the evolving needs of our loyal and expanding customer base.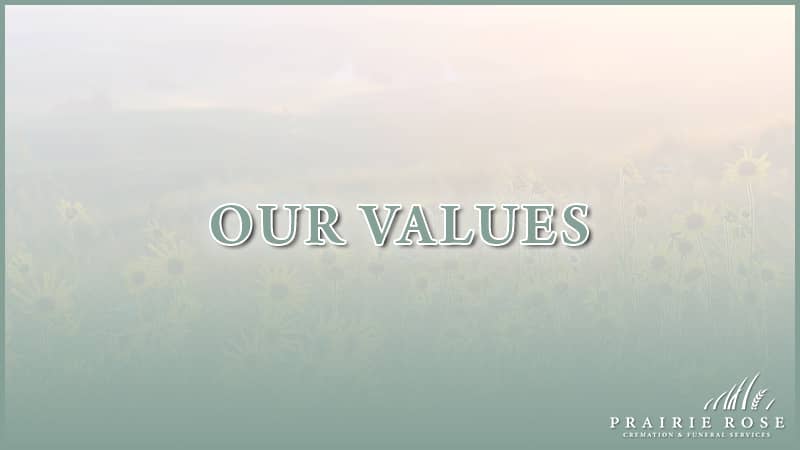 Prairie Rose Cremation & Funeral Services is family-focused and community-centric and we place the highest value on compassionate and professional care for all families regardless of their means. We also value:
Trust
Honesty
Integrity
Respect for the deceased and for the family
Fairness
Options
Fixed and transparent pricing, always
Service Built On Trust
When you have lost a loved one, it can be a very vulnerable and difficult time. Planning funeral services and making important yet delicate decisions can feel overwhelming. Prairie Rose Cremation & Funeral Services promises compassionate care as we guide you in making the best choices to honour and remember a loved one who has passed away. We promise options so you can plan for services that are right for you and your family. This is the Prairie Rose difference.
When You Need Us, Where You Need Us
Your comfort is our priority. When you lose a loved one, simple tasks like leaving the house can take a lot of effort. You need a safe and comfortable space to ease the decision-making process.
This is why we come to you for a personalized consultation, in a space that works for you. At your consultation, we will explain your burial and cremation options including casket and urn choices. Almost all of the necessary tasks can be completed from your home so you and your friends and family can gather together with very little interruption.
Let Us Guide You
Whether you are planning a funeral for the first time, or you have previously made arrangements to honour and remember a loved one who has passed, the process of coordinating all of the tasks associated with end of life can be complex. Let us guide you with compassion and expertise. Here is what you can expect.
The moment you need us, we are there. At the time of passing, contact our team and we will connect with the hospital, hospice, or other place of passing and make all of the necessary arrangements to transfer your loved one into our care. This can be a time of deep grief or shock and we can ensure that all details are attended to on your behalf.
Compassionate And Meaningful Funeral Services
Prairie Rose Cremation & Funeral Services is committed to providing families with compassionate and caring service. We are committed to ensuring that all Albertans have access to affordable burials and cremations. We are devoted to guiding you to make the best and most informed choice to honour and remember the one you hold dear, from pre-planning services to honour of memorial and celebration of life options.
Our Family For Your Family
Prairie Rose Cremation & Funeral Services is committed to providing meaningful options so that your family can make the best and most informed choices to honour and remember your loved one who has passed away. From the moment you first need us, we will be by your side guiding and supporting you throughout this difficult time. To ensure that your loved one is cared for with compassion and respect or to explore your option for pre-planning funeral services, book a no-obligation, consultation today. Call us at 1-403-216-511 or connect with us through our online contact form.
We're Here For You
Contact Prairie Rose Cremation and Funeral Services by calling us at 1-403-216-5111 or by filling out the contact form below to set up a consultation.